Join #LoVeSeSDG on Day Zero at SDG Conference Bergen 2021!
by E. Zoe Walker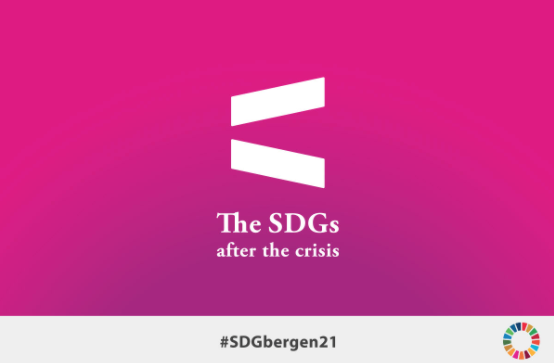 Mark off February 10 – 12 on your calendar to ensure you can attend SDG Conference Bergen! It promises to be an immersive, all-digital experience where you can learn new things, meet new people, update your current knowledge, or first dip your toes into the world of the Sustainable Development Goals (SDGs). The conference highlights the impact of global social and economic inequality on environmental sustainability, what influence COVID-19 is expected to have on our ability to reach long-term goals, and how science and society come together in the real world.
The digital conference kicks off with a bang on February 10th with Day Zero – a festival of sustainability action. The event is free and open to everyone (Register here: https://possibility.eventsair.com/sdg-2021/sdg/Site/Register) , so you can hop between the 31 workshops (hosted in three 90 minute session blocks throughout the afternoon) without even having to leave your chair. Though the list is expansive, there's one workshop you won't want to miss:
Talk to Action: Practical use of SDGs in local planning (from 1330-1500 on Feb 10).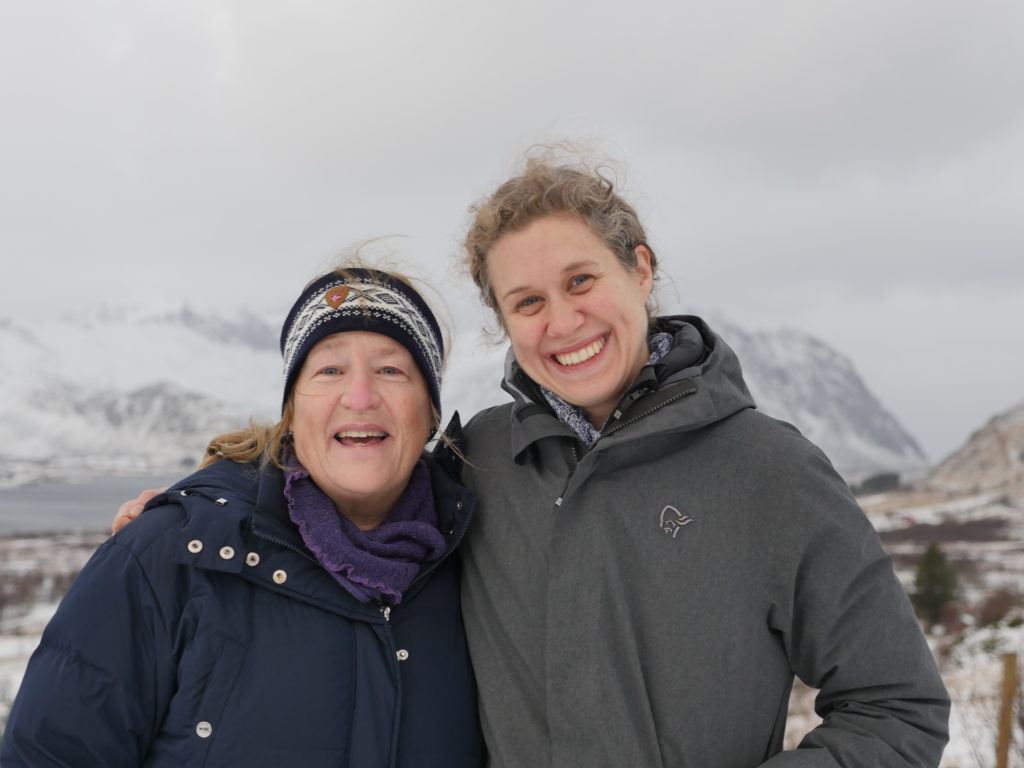 The workshop features a talk by #LoVeSeSDG's very own Dorothy Dankel and Karin Berentsen who will be reflecting on their ongoing work mapping SDG target goals across sectors in Andøya. They will discuss their recent success uniting previously disconnected stakeholders in the region through interactive workshops and establishment of common SDG target goals. This is a great time and place to get an overview of their innovative target tracing method and ask important questions about the challenges and opportunities it poses.
Other speakers in this workshop will be Carlo Aall of the Western Norway Research Institute with, "Looking back and learning from history: Nothing new under the sun?" and Aase Kristine Lundberg from Nordland Research Institute with, "Putting the SDGs to work: Experiences and challenges from on-going work to localize the SDGs in Norwegian municipalities and counties."
Some other sessions relevant to LoVeSeSDG are suggested below:
· Positioning ourselves in relation to the SDGs: Exploring our roles as early-career researchers at the interface between science and policy (10.02, 1100-1230)
· Universities and the SDGs: the end of research autonomy? (10.02, 1530-1700)
You can find an overview of the conference Here: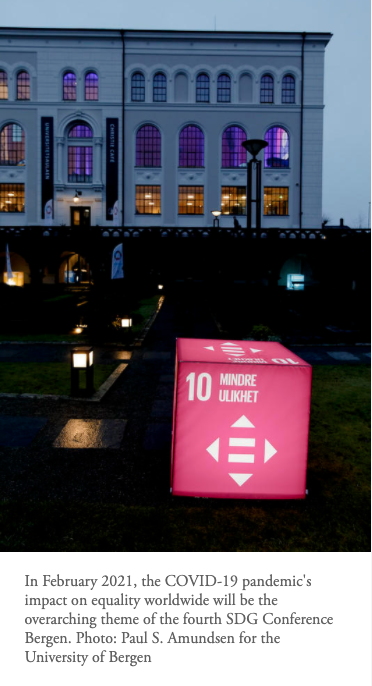 https://www.uib.no/en/sdgconference/133578/2021-sdg-conference-programme#day-zero-nbsp-wednesday-10-february,
the Day Zero program here (https://www.uib.no/en/sdgconference/138845/day-zero-wednesday-10-february ), as well as the schedules for Day 1 (https://www.uib.no/en/sdgconference/138823/day-1-thursday-11-february#after-lunch-13-00-15-45-) and Day 2 (https://www.uib.no/en/sdgconference/138824/day-2-friday-12-february#pre-noon-session-09-00-12-00-).
Unfortunately, we won't be able to meet in person, but we are VERY excited that our local company APRIIL is the digital producer of this conference and has designed GREAT interfaces for networking throughout all three days of the conference. There are a number of networking breaks where we look forward to meeting you! Remember the hashtag #SDGbergen21 🙂