The second annual Ocean Sustainability Bergen conference went hybrid this year, with #LoVeSeSDG project leader Dorothy Dankel in the "From Pins to Action" panel. Dorothy was "in studio" in the University Aula and gave a 5 minute presentation on the on-going work in #LoVeSeSDG.
The Main message of her talk was that we must harness the detail of the SDG Targets in order to capitalize on local SDG reporting: There are on-going activities in communities that already are doing some of the grunt-work described in the SDG Targets. But we have to link these activities TO the targets. This is what current students Jessica Fuller and Anna Blome are doing in their work in the #LoVeSeSDG project through interviews and workshops with stakeholders in Andøy Kommune in Vesterålen, Northern Norway.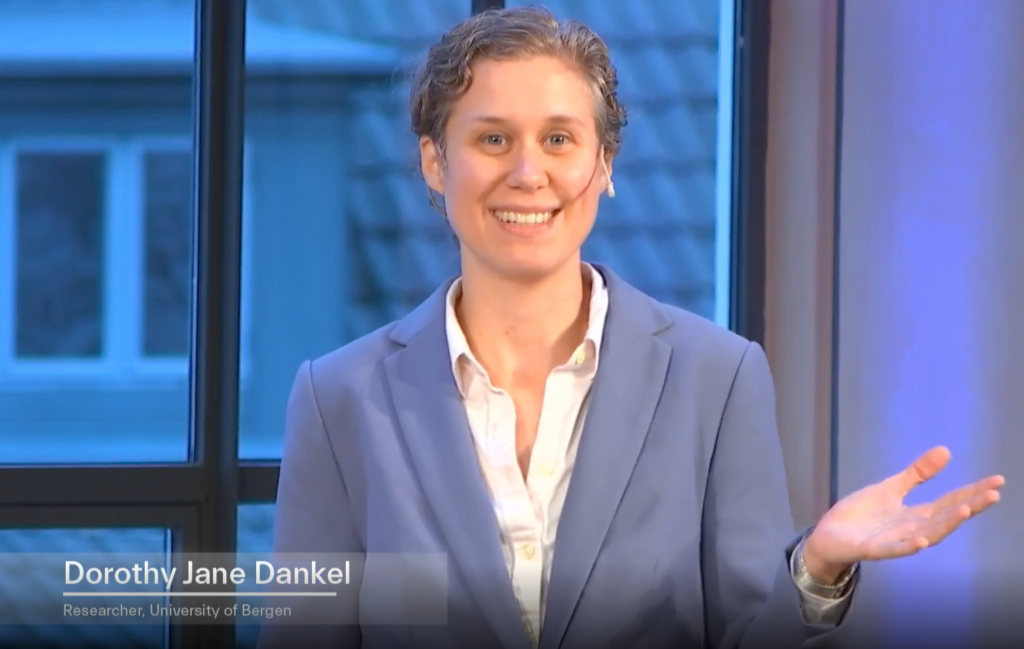 Dorothy's talk can be seen at this link (fast forward to 2.54): https://stream.mux.com/4L01qkFnPuIBUX9VjtoZ4NB9N8ZG6hiT2/high.mp4
Over 450 people registered for the conference, which was this year free and open to the public. The conference used the platform Hopin and included a lively embedded chat. The Twitter hashtag #OSB2020 was also heavily used, and was trending #1 in Norway for over a half-hour!
See more information at the Ocean Sustainability Bergen website here: https://www.uib.no/en/ocean