Yesterday, it was a pleasure to see the high-profile "The Ocean" conference successfully digitized by Kulturoperatørene AS in Bergen.
I've been seeing the back-end of Hopin as a co-organizer of the #PNS_5 "Post-Normal Science Symposium" which we will host all next week on Hopin. So it was great to see Hopin from a pure participant's view. Here is a screenshot of the keynote by Thomas Hylland Eriksen from University of Oslo.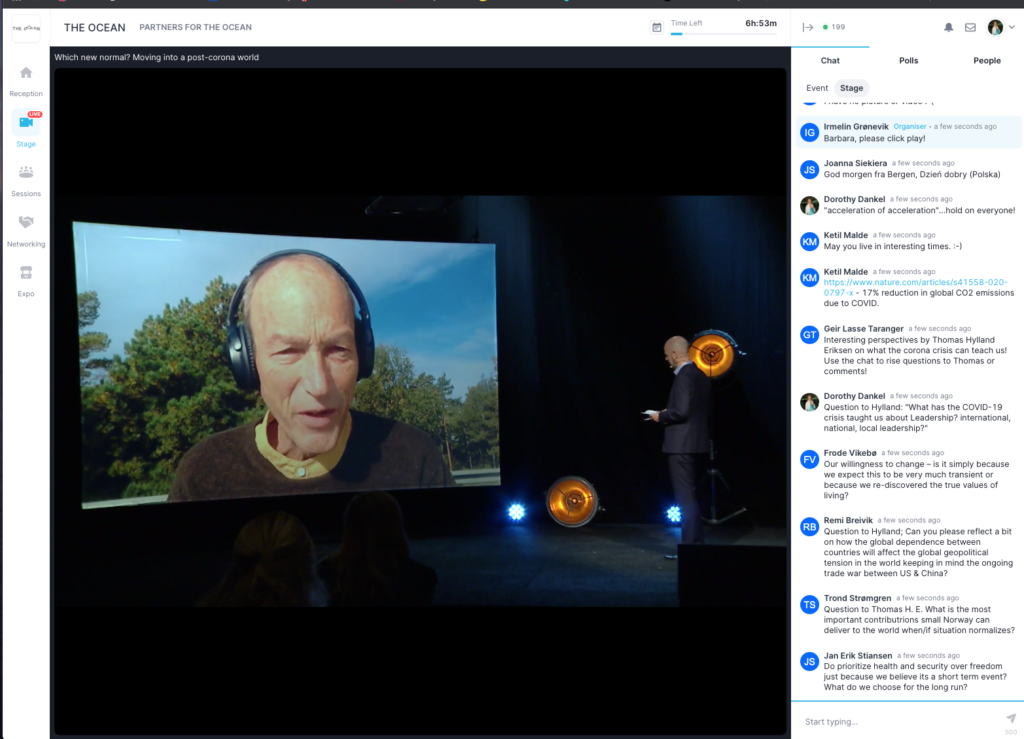 And here is a screenshot from the Parallel Session (hosted on Hopin as a "session" on Knowledge-based Utilization of the Ocean, with my colleague Finn Gunnar Nielsen from the Bergen Offshore Wind Center at UiB: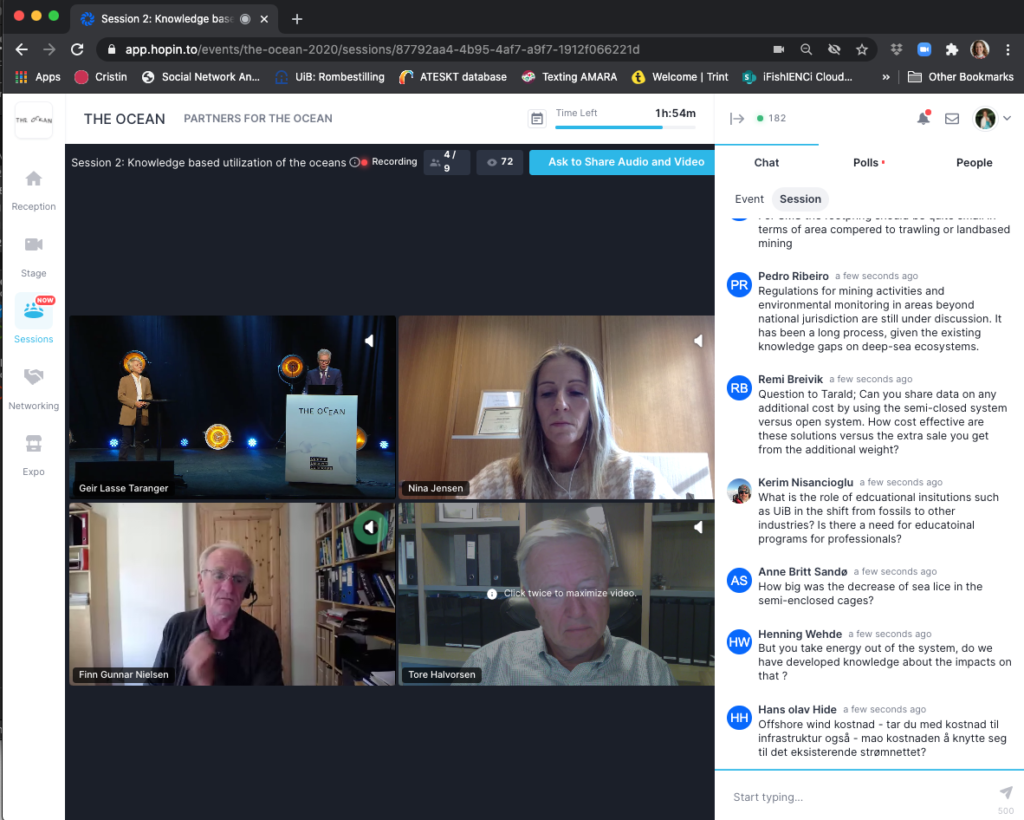 I really hope UiB will buy a Hopin license themselves, so we can make Hopin a regular part of our learning and networking. It's great!! There are many options for projects like #LoVeSeSDG to use Hopin for SDG-thinking….indeed, we're thinking about using Hopin for our upcoming Day Zero event for the SDG Conference in February 2021. Stay tuned!!